The Asola dresser is designed as part of the Asola Collection room. It contains four large drawers entirely made in wood. The interlocking baby changing-table is not included but it can be bought separately.
39,37"x 35,43"x 20,08"
Art.: ASO20
MEASUREMENTS
39,37"x 35,43"x 20,08"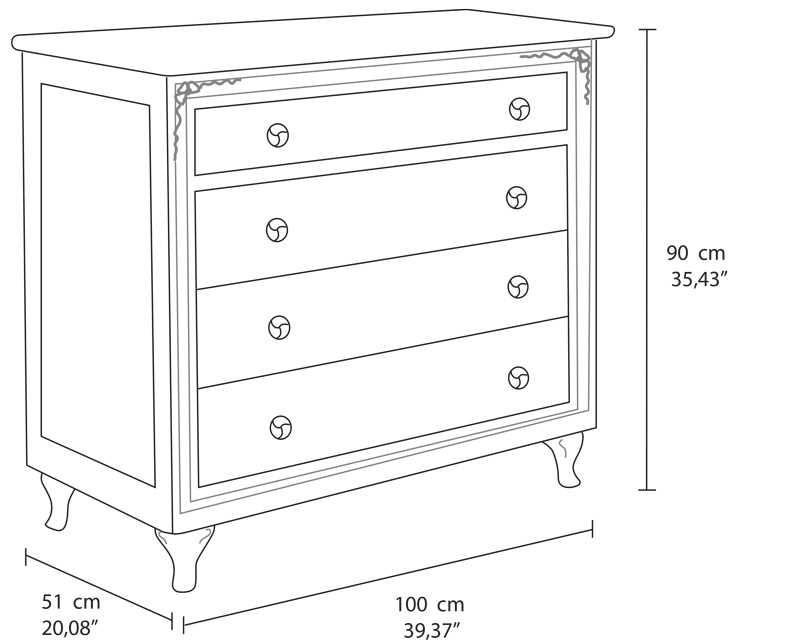 MATERIALS
WOOD ELEMENTS
All our pieces of furniture are made of wood.
Marquetry is made of  solid wood: lime or swiss stone pine. Our woodcarpers refine each piece of marquetry one at a time. The lacquering phase is made manually by our Italian artisans; they perfect each detail with care and experience to ensure the best result. For this reason, all our pieces of furniture can be considered as unique and slightly different from each other.
Our products are unique pieces due to their high level of customization and frequent modification. Pictures are representative and some products included in the pictures could be not available anymore. We invite you to contact us for further information about our products and their availability.